Joy Obolo NATION:
The international  Mother Tongue Day for obolo.  23/02/2016.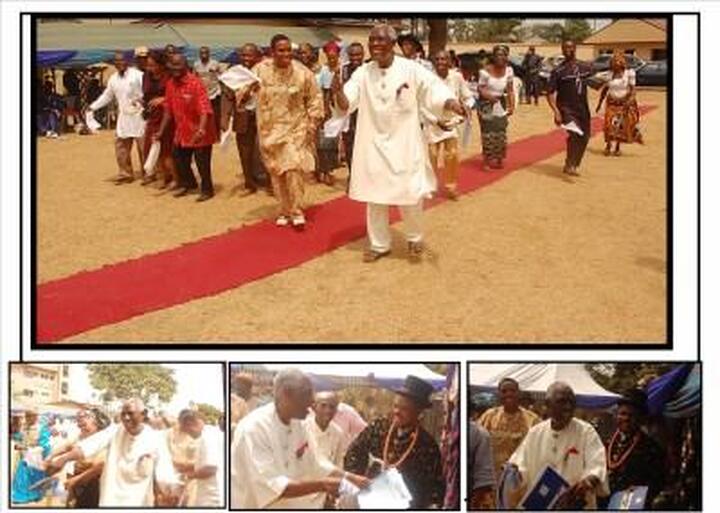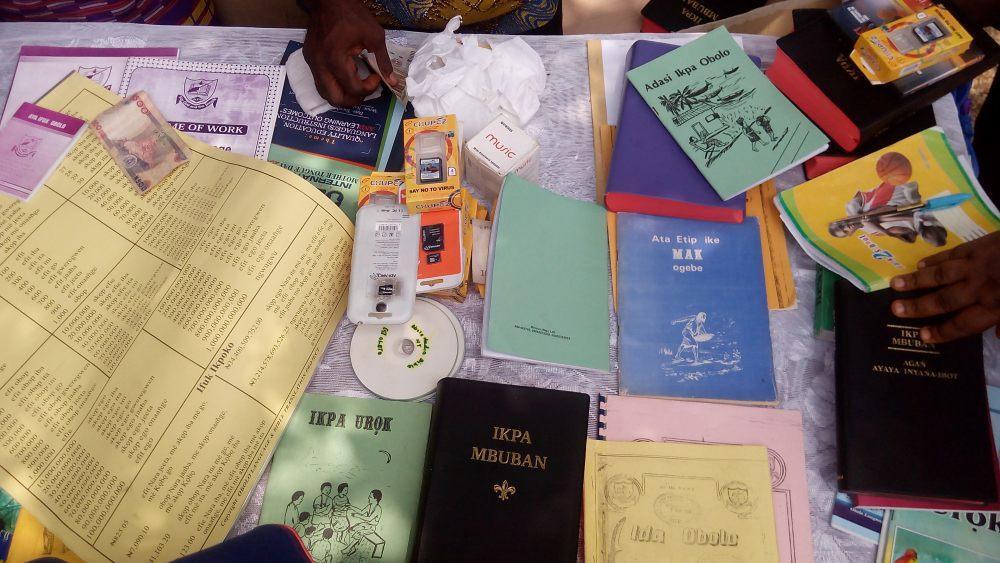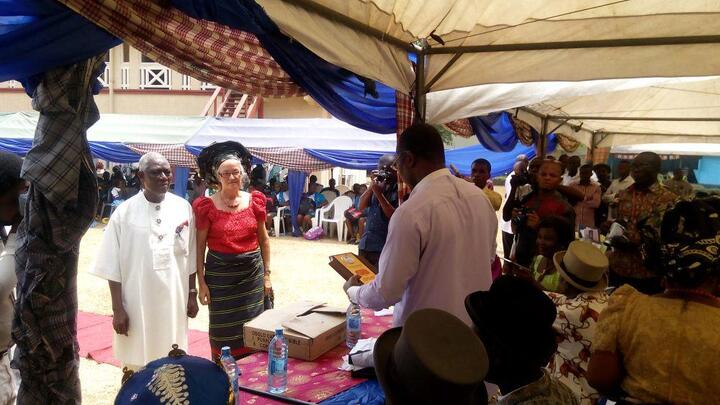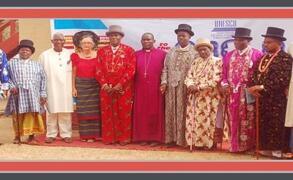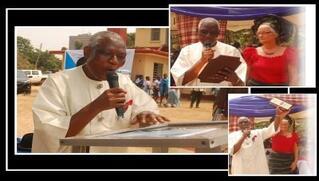 Language seems to be the only outstanding and unique cultural heritage of a tribe or nation. It makes the people completely different from all others, despite the colour. People from different languages may share certain traits, norms and values, but the boundary is their individual language difference. This is just a food for thought.
Indeed, Obolo people have a language called Obolo. Obolo language is unique and very dear to the heart of Obolo people.
 February, 21st of every year is set aside worldwide by the United Nations Educational, Scientific and Cultural Organization [UNESCO], as the international mother tongue day. It is a day to remember, appreciate and to celebrate the indigenous language of a people; be it the language of the majority or the minority. The year 2016 turned the pendulum to Obolo, as the National Museum and Monuments, Rivers State, deemed it fit to select Obolo as the Mother Tongue language of the year 2016 for Rivers State.
His wife, Dr Mrs Marianne J. Aaron also received an award…..
At the end of his presentation, Dr Aaron appealed to all sons and daughters of Obolo to come together as a team to champion the course of Obolo, to appreciate, to embrace, honour Obolo and to uphold her unique God-given cultural heritage-Obolo Language; thereby leaving behind us a legacy for the oncoming generation. He crowned his presentation with the popular song,
   "Obolo ìna, ìna ìna.
     Eji kpeweek ibe eji erọ esesek;
      ìna eji egba inu erọ!"
Six invited Schools, from Ataba, Asarama, Ikuru Town, Unyeada, Ngo and Agwut Obolo of the secondary school category unanimously presented a cultural dance to demonstrate the official dressing and occupation of Obolo People. They preached Obolo national peace and unit in their rendition. They also took part in the competition, with Agwut Obolo, Ngo and Unyeada schools emerging winners in the contest with 1st, 2nd and 3rd positions respectively. Pupils from our maiden bilingual school called 'Obolo Bilingual Centre', also presented the National Anthem in Obolo language. The first in the history of Nigeria to sing the national Anthem in the mother tongue. Probably, Obolo is the first to translation the national Anthem in the Mother tongue. Setting the pace for others.
Obolo women were not left out, as they stormed the arena in uniforms with block dance in two different groups. In fact, the event was excellent, jubilant ecstatic.
Obolo, Congratulations!
Obolo! Obolo! Obolo ìtiki!
Newspaper Report from Tide  on the Obolo Day Celebration.
[See reports from Tide on Wednesday 4 March, 2016]
HOS Lauds Andoni People On Indigenous Language
Posted by admin on Mar 4th, 2016 and filed under Rivers. You can follow any responses to this entry through the RSS 2.0. Both comments and pings are currently closed.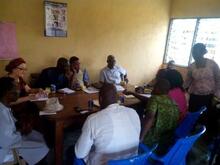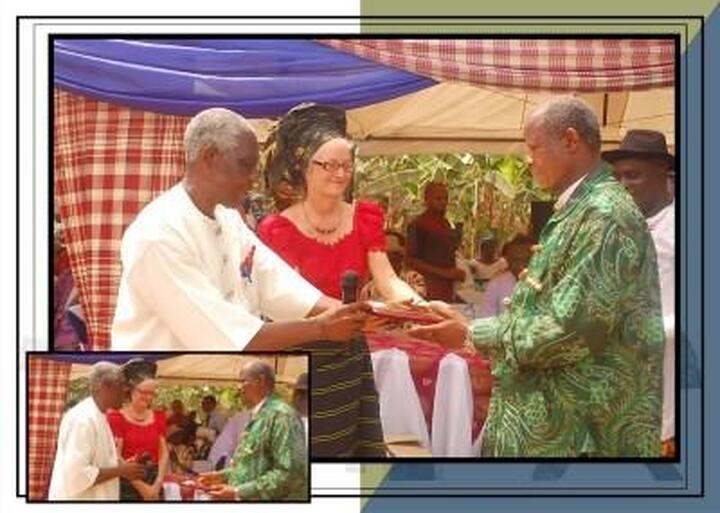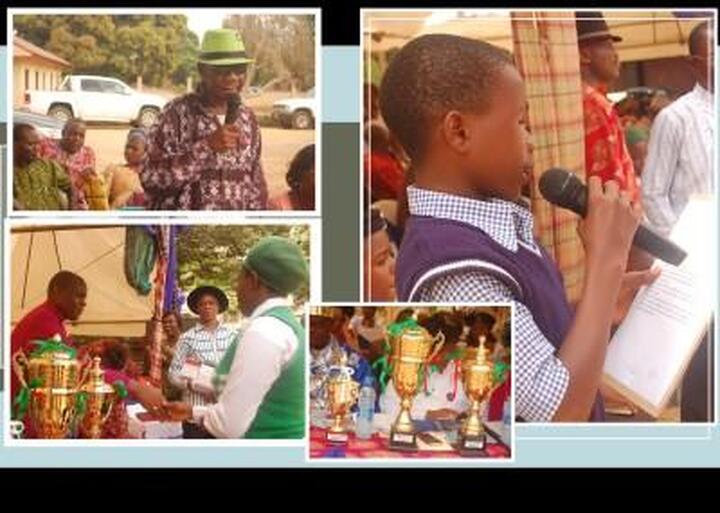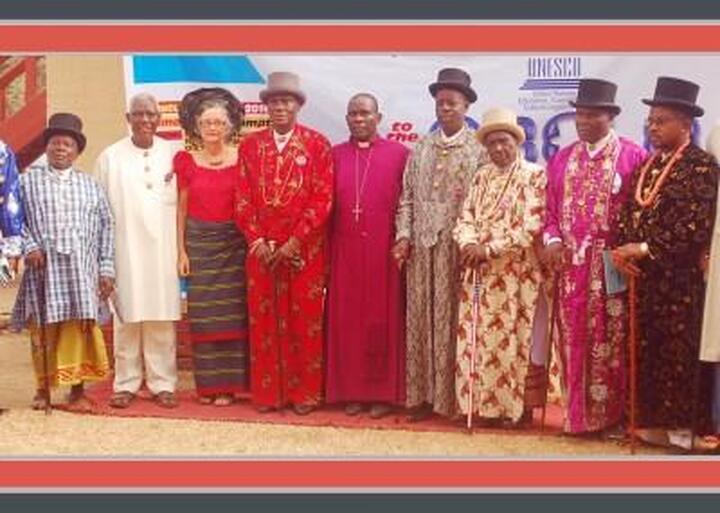 The Head of Service,
Rivers State Mr Rufus Godwin, has commended Andoni Local Government Area for bringing honour to the state through the use of their indigenous language.
The Head of Service said this during the 2016 International Mother Tongue Day celebration held recently at the National Museum, Port Harcourt.
Godwin said out of 535 languages in Nigeria, the Obolo Language had been recognised as the 23rd of its kind in the country.
"The International Mother Tongue Day was proclaimed by the General Assembly of the United Nation's Educational, Scientific and Cultural Organisation (UNESCO) in November 1999.
"This is important because the mother tongue, is not just one in which the first words are uttered and individual thought expressed, it is also the foundation for the history and culture of each individual", he said.
He urged the state government to ensure that the indigenous languages were preferred and assured the Obolo people that the state government would continue to support them.
He also solicited the support of the people for Governor Wike-led administration in providing good governance.
In his speech, the Chairman, Board of Trustees, Obolo Language and Bible Translation Organisation, Dr Okere .N. Iragunima said that the old and new testaments of English Bible had been translated into Obolo language.
According to him Andoni is the first in Rivers State to establish Bilingual schools where Obolo is used as a medium of instruction, adding that Obolo language dictionary would soon be lunched.
Speaking, the curate, National Museum, Port Harcourt, Mr Fadamjo Omolayo said concerted efforts should be made to build on these laudable achievements made by the Obolo nation.
Omolayo noted that the language of a people defines and gives them a unique 'identity", adding that when we lose our mother tongue, we lose an important element of our cultural heritage."
He said that the essence of the celebration, was part of global effort to preserve indigenous languages.
See what an Ibani lady wrote about the Event!
Ebi Uwu-ikpa kọleji gweregwen ìnan̄a me Ataba, mè Asarama, mè Ikuru Town, mè Unyeada, mè Ngo mè Agwut Obolo mînu orirọ yi,. Ema mîgbaan̄ ikọt okwa ge isa ijeen̄ ubọk iken-lek mè ukot mbọm ebi Obolo.  Mgbọ eya orakabe, ema eneniwut ikpele ifan̄a eyi ebi Agwut Obolo, mè Ngo mè Unyeada ebenbe ìrek eyi adasi, òso iba mè òso ita.
Ebibaan̄ kpenan me emen ikpele ijọk unwọọn̄ yi. Ema edimi inin̄ ere orirọ yi me ukpa iba. Eje òrirọ òrirọ mè uja iken-lek me chieen̄ me chieen̄. Eje mè Ikpele okwa unwọọn̄.
Îre orirọ òkakaan̄ uja enenen, mè ijot mè ikpele unwọọn̄.
Obolo enyi mîka!
Obolo! Obolo! Obolo ìtiki! Iyaa!
Fuk inu keyi egebe me ikpa etip ekigwen  "Tide": "Ogwu Ibot Ikwaan̄ îtọn̄ ebi Obolo..."
[si kpọ me akpọk akpatan̄ keyi me agan̄ eyi usem Ebeke].
Fuk si inu ogwu enenwaan̄ Ibani ge ogebe ifolek orirọ yi mè usem Obolo!